Along side with Market Lane Cafe,Deadman Espresso is one of the favourite cafenistas' hangout joint that serves fine house-blend espresso roasted by Seven Seeds.
They say, Melbourne is a town of coffee.. Anyone who lives here long enough would turn into a cafenatic. I couldn't agree no more.. I was never the big caffeine fan but i'm a devotee noww!!
There are the days when you would just walk up to a random cafe next to your uni or workplace for a quick fix of daily needs. But there are always the days when you wanna savour your fine quality coffee while welcoming the arrival of spring (in melbourne, that is). And when these days come, you'll need a handbook of where to get the finest coffee. And Dead Man Espresso should definitely top your list.
The aromatic smell that hit you the moment you step in,
The intensity of the coffee blend once you take a sip,
The warm and friendly welcome of the staffs,
Well, Hello Heaven!!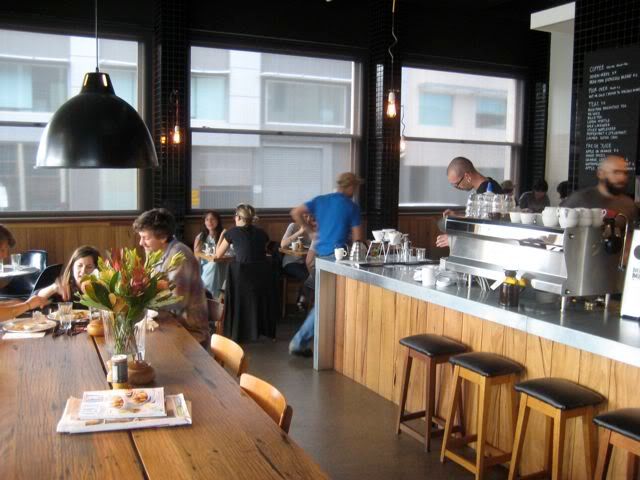 A few perches along the window outdoor, and a couple of communal tables that are normally packed to the brim on weekends and peak hours. Lucky for me that i'm not a morning person. But be aware that kitchen closes at 4pm!! Trust me..You wouldn't wanna miss out on their food menu..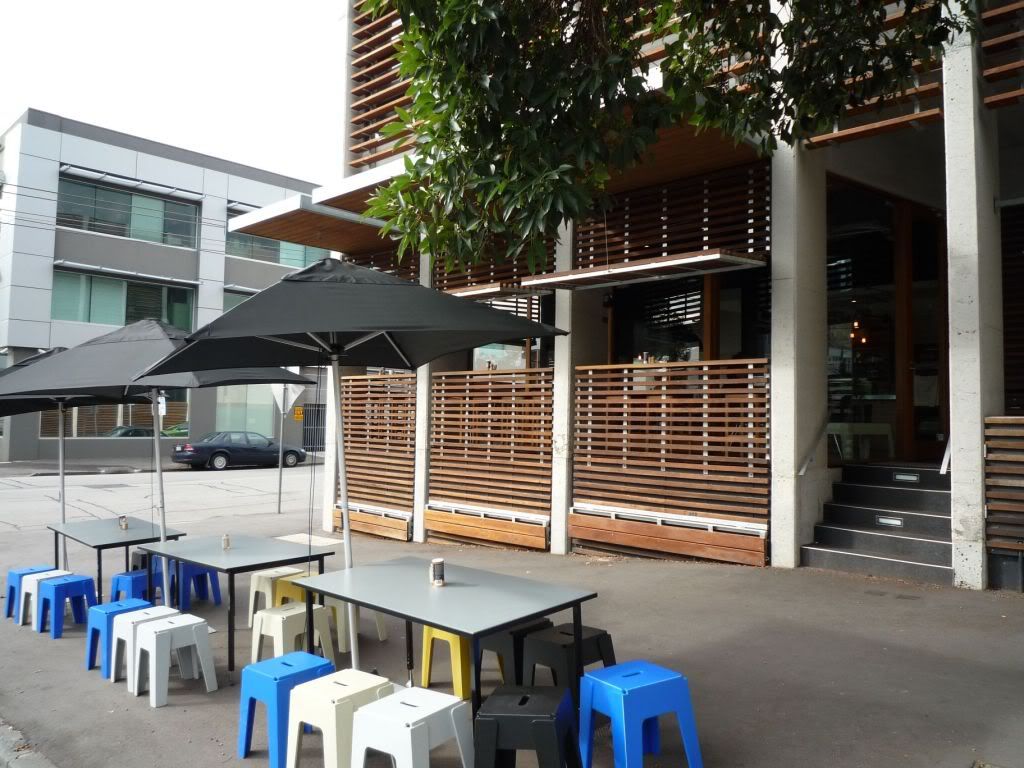 Some outdoor seats available on weekends or nice-weather days..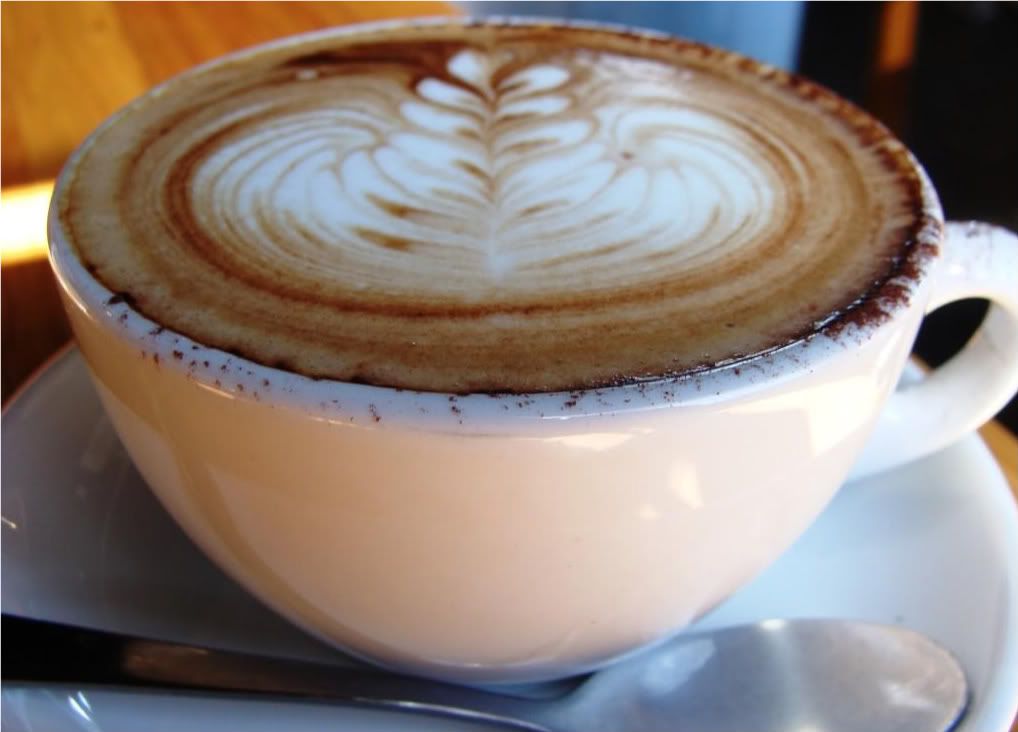 A usual order for me would be Latte and flat white for the company.
I love how the people there really know what they're doing with the coffee.. Well at least they LOOKED like it. They surely take their coffee business very seriously!! My cafe latte was pure bliss, a divine combination of perfectly textured milk and a rich espresso that was one of 7 seeds finest. What more can you ask for on a sunny Sunday morning??
The answer to it is....
their infamous BLT. Not just any BLT like bacon lettuce n tomato.. *yawn of boredome*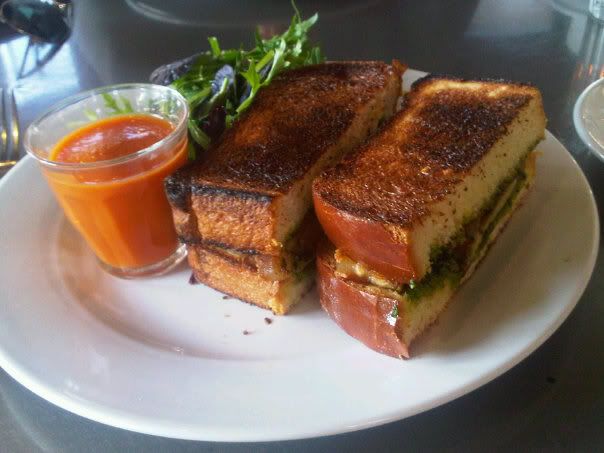 BLT Pork Belly & Spinach puree on brioche with gazpacho is one of their signature.
It's like going to KFC and order a beef burger (ok, i know they dont serve beef burger.. But u get my drift rightt??) It applies the same- going to Deadman Espresso and NOT order their BLT. Shame on you!!
herby-dressed pork belly brioche sandwich that's a truly toasty, decadent, fatty delight
First lesson learned: Please dissect your BLT with fork n knife. Using barehands to attack the pork belly will only result in messy dishplate and dirty hands and display of unladylike-ness!!
A shot of gazpacho (soup made of chopped tomatoes, cucumbers, onions, garlic, oil and vinegar that is served cold) helps us cleanse our palate and refresh our appetite while indulging in this sinful yet worthy pork belly. This herby-dressed pork belly brioche sandwich is a truly toasty, decadent, fatty delight. Who needs bacon for breakfast when you have pork belly??
Deadman Espresso
35 Market Street, South Melbourne,
03-96862255