Had a really late "lunch" with Mellissa today at
Cafe Vue
.. We both had always wanted to give it a try since we've read on so many good things about it..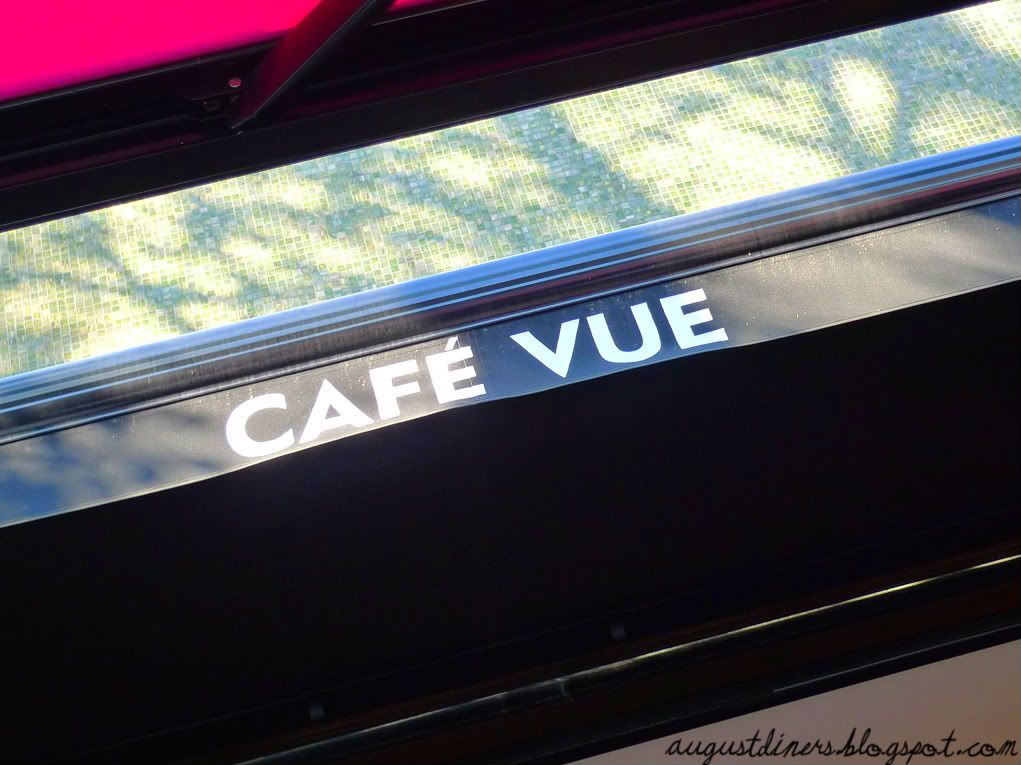 It was really a shame that i'm such a late wake-up person that my lunch time had to resolve to 4pm.. by the time we got there, the kitchen was already closed for lunch and the only option i had was to order from their Bar Menu which had really pathetic choices to order from..
I took a glance at the list of food and the word
"wagyu"
caught my attention, never fail to.. Without much hesitants, i ordered the wagyu beef burger right away while Mel only had a cup of coffee..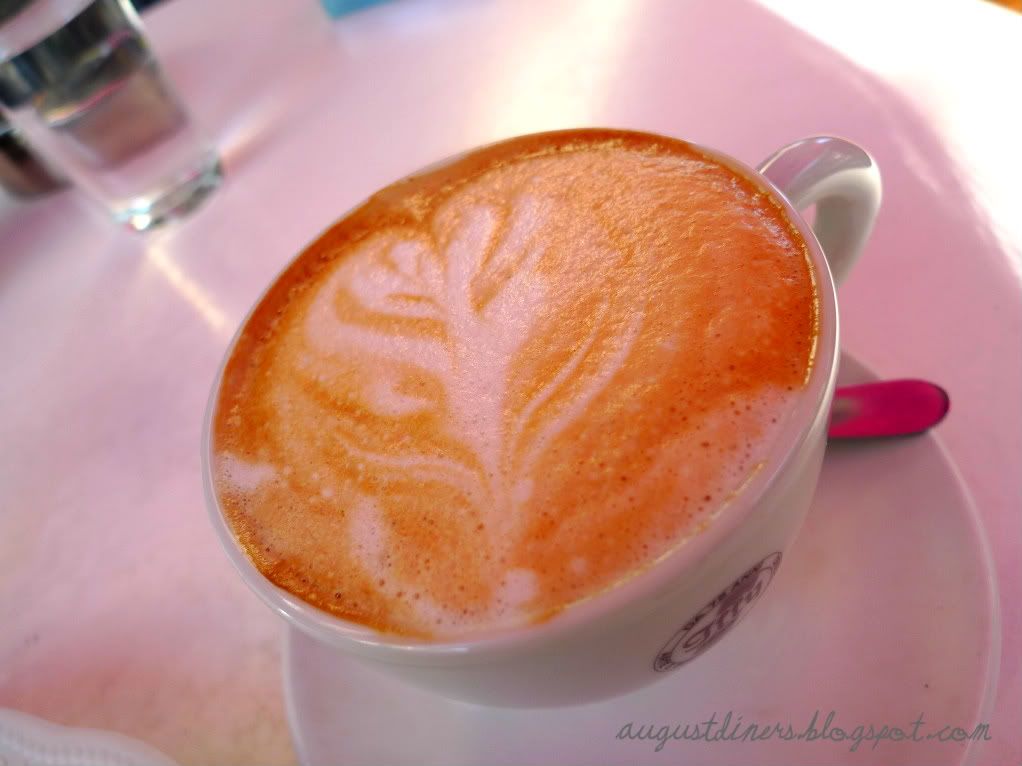 They serve
Illy coffee
at Cafe Vue. I asked for a skinny latte but was told that they have no skim milk!!!!
@#$#@$@%#!!
You mean there are still cafes that
DO NOT
sell skinny coffees in Melbourne?!?!?! How are you gonna serve health conscious people
*cough*like me*cough*
?!?!?!
Coffee fanatic like Mel (and me) disapproved it-best not to order next time..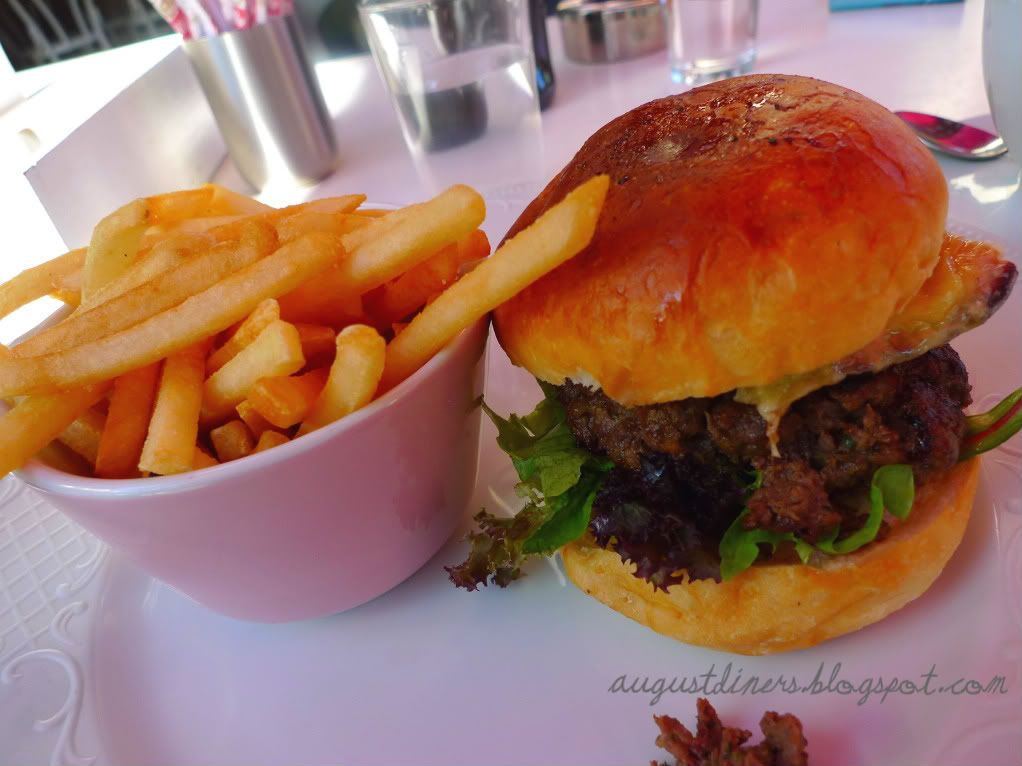 My so-called wagyu beef burger was another let-down.. Which part of this minced meat pate look like it's wagyu beef to you? it honestly just tasted like any other beef.. Not to mention, they were really stingy with their portion.. It was like a
TOY
for monster eater like me..
*blush*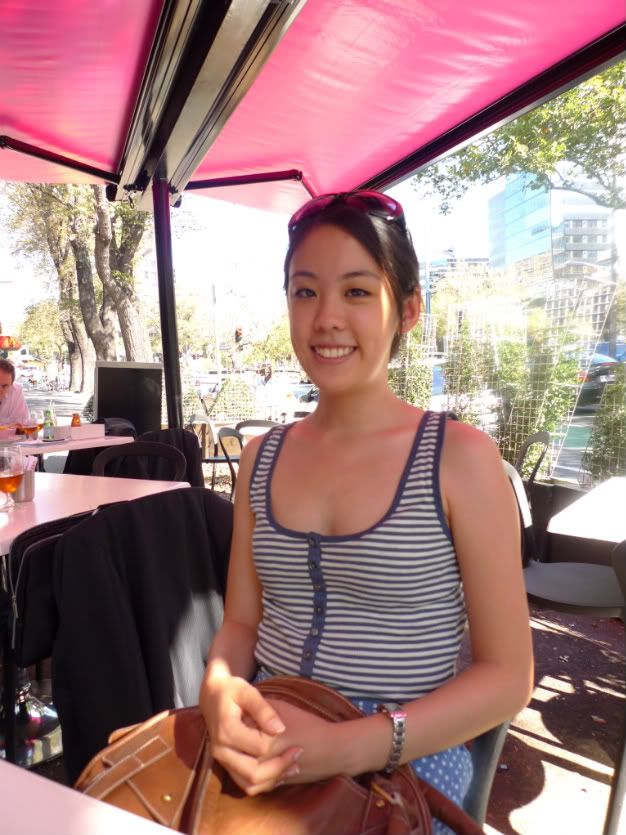 Mellissa, behind those cheerful smile is the continuous rant about the hot weather.. hehe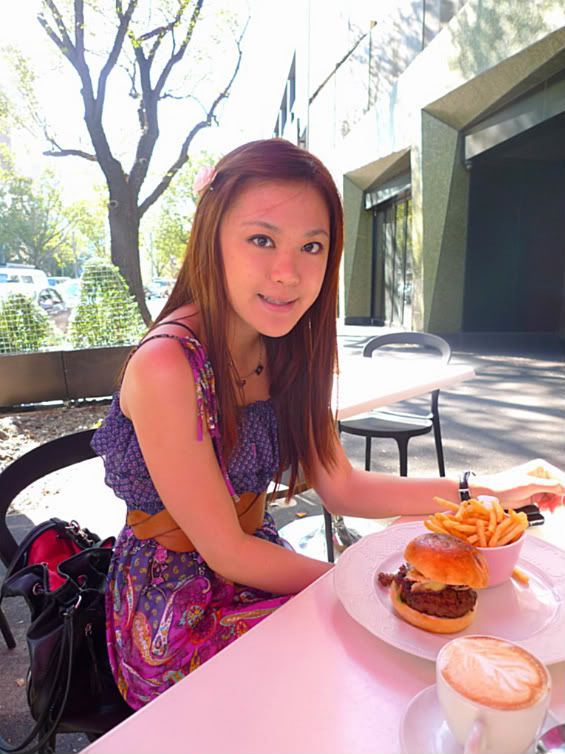 Though it wasn't our best experience at Cafe Vue, we'll definitely come back some time soon for their dinner/breakfast (if we cana ever be awake for it).
*wink*
401 St Kilda RoadMelbourne
Phone: 03 9866 8055