One of the thing that i'm gonna miss Melbourne when i'm going back to KL for good is how you can spontaneously call for a beach outing, just for lunch.
It wasn't the best day for beach dayout seeing that it was almost 13 degrees during the day but it's a rare scene for Melbourne to have such a nice sunny but cold day nowadays. What's even rarer is the fact that me and Mr B were up early earlier that day for lunch. We don't wanna waste our precious sunny day, do we?
So i decided to bring him to his favourite St Kilda beach for lunchie. We settled for Stokehouse as Beach comber has became too frequently visit for lunch by the beach.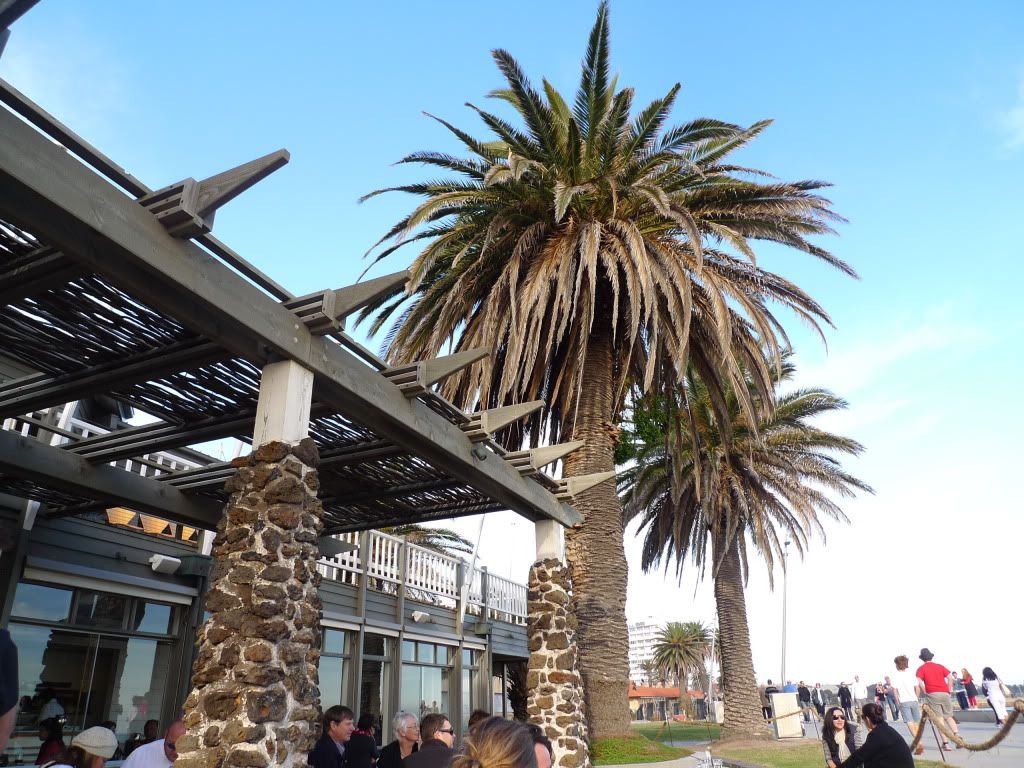 We had a special guest on that day, so we could only sit outdoor despite the cold wind almost ripping my skin off.. But it was all worth it..Facing the sea while sipping on beer (in my case, i had coffee).. I mean, wherelse can you have this kinda lunch back in Msia (other than Port Dickson which, let's not even go there yea?? hehe )
Our special guest for the post- Cookie dearie (she's not really a Yankee fans, if you ask me.. hehe)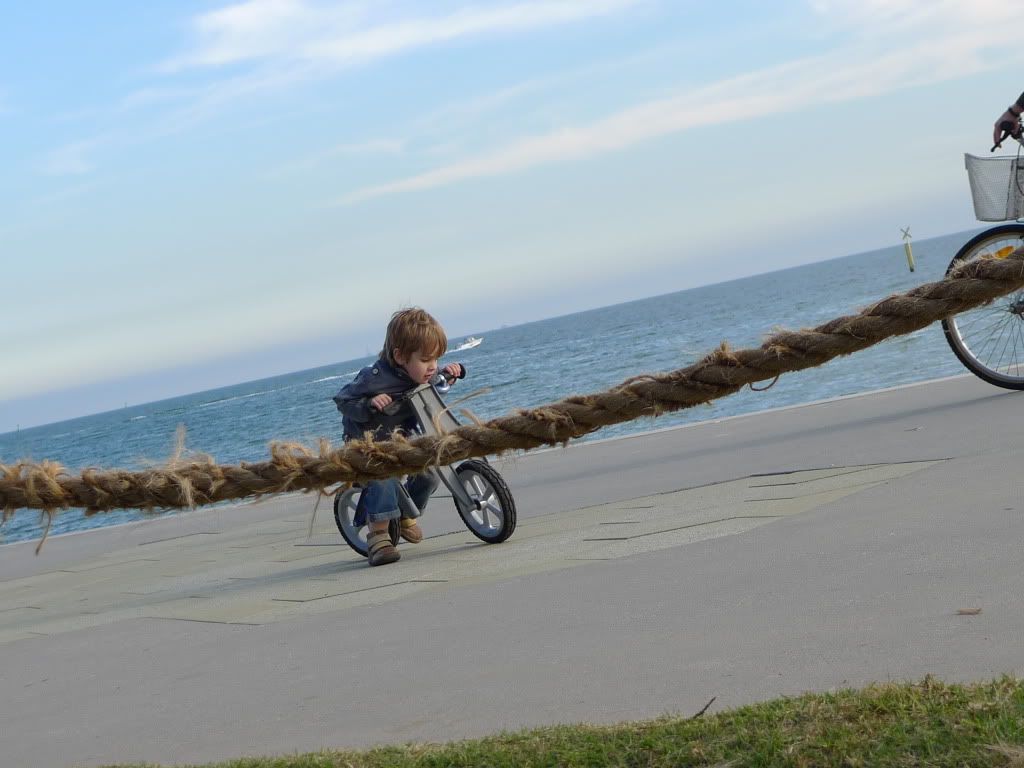 People-watching is one of my favourite pastime. Isn't it amazing how you can try to put a story to each and everyone of their lifes flashing past in front of you?
The beautiful view from where we were seated..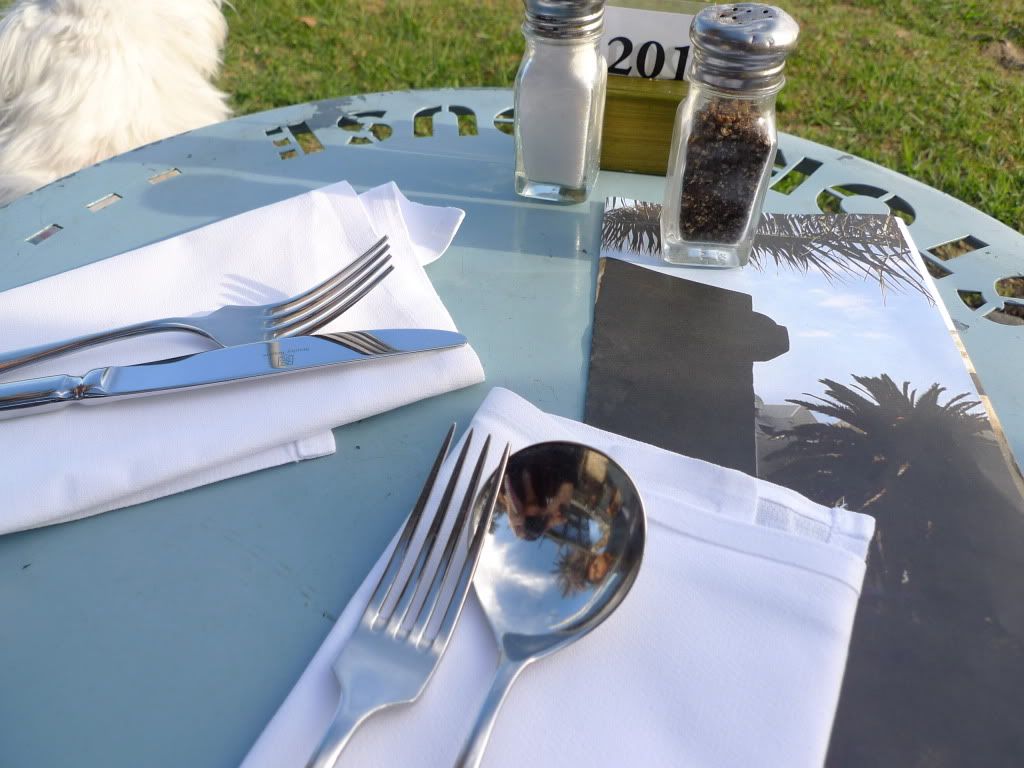 His favourite beer that he ordered throughout his entire trip in Melbourne.. haha
Affogato for me.. This beats Cafe Barbera's hands down.. I'm sorry, i was meant to be loyal to you!! hehe
No surprises as to who ordered this Fish n Chips- definitely a man's choice
Batter was fried to its crisps, retaining the freshness of the fish. Yumz!!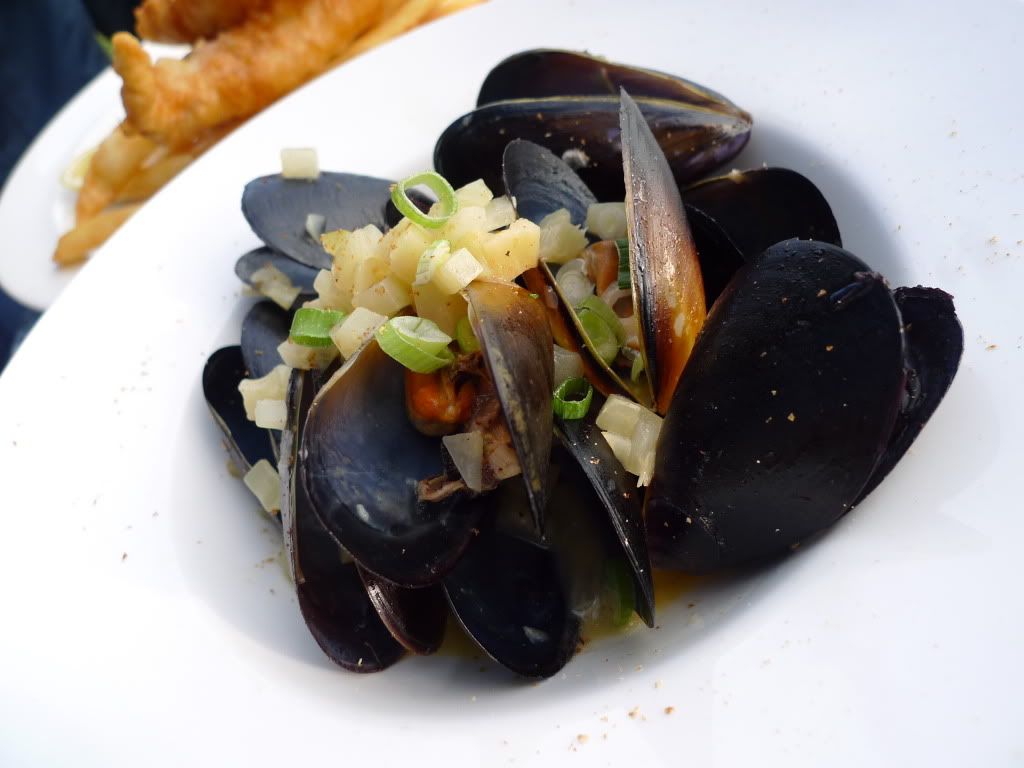 My steamed mussels. In hope that it would be similar to the one i had in Donovans.. Fat chance!! This was overpowered by the chopped onions, and borth is not even half as tasty.. Failed dish!!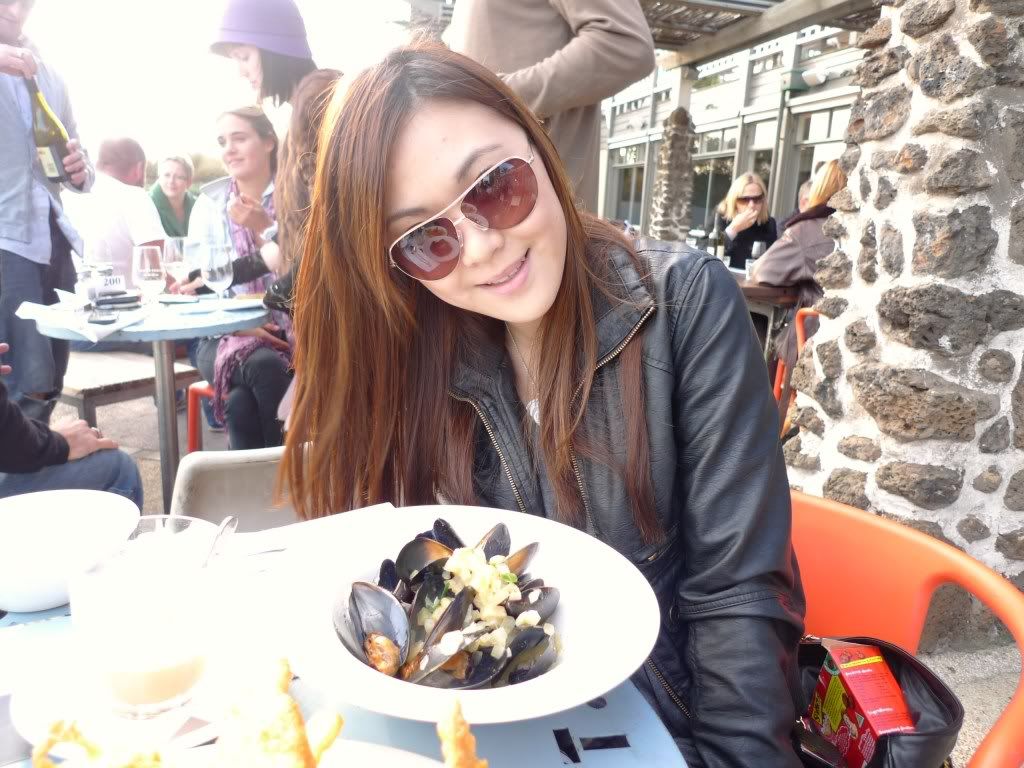 Ms Crazieapple
Mr B in Da Haus!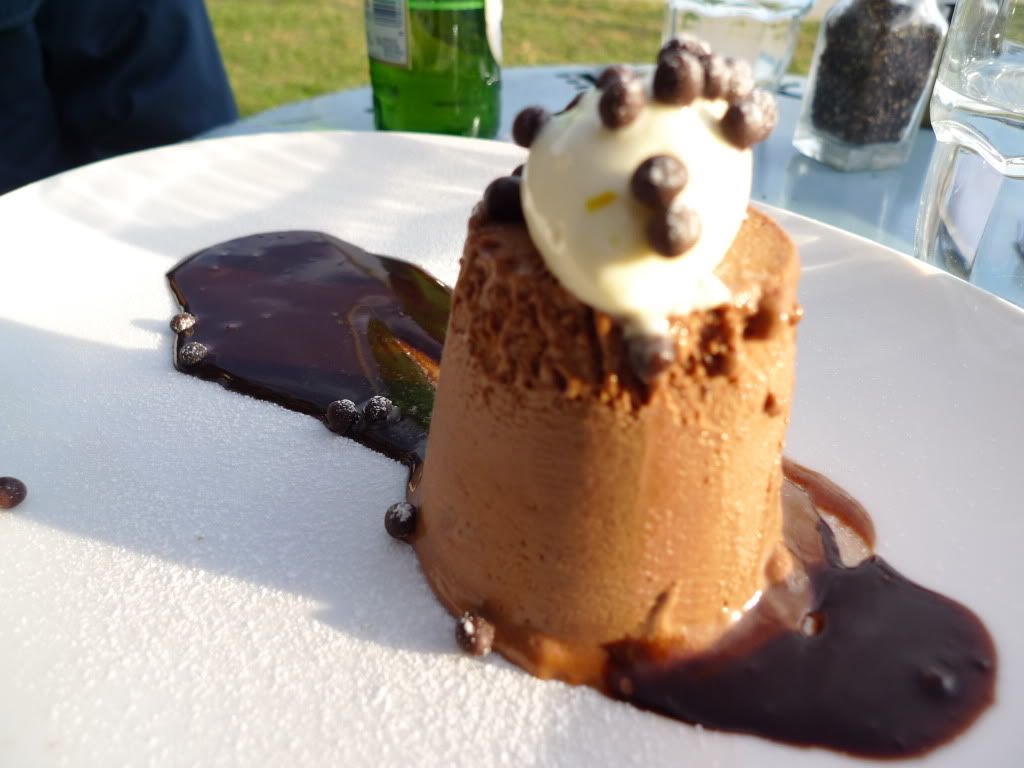 I was looking forward more to the dessert- Chocolate Semi Freddo w. orange mascarpone. The strong rich dark chocolate taste is so overwhelming.. I lovehow the hint of orange taste is found in the midst of the chocolate!! (though it's not best to be having ice-cream in a weather like this).. hehe I was freezing my butt off.. Luckily the thoughtful people in the restaurant actually set up a little fireplace outdoor to warm our hands while mingling around..
30 Jacka Blvd
St Kilda Victoria 3182
(03) 9525 5555
You may also like these:
Las Chicas
Caffe Cortile