Rockpool was always been my favourite place for good steaks. The dry aged grain/grass fed steak sold at reasonable price is not something you need to yearn for.

I'm a student studying in Melbourne, with limited monthly budget, fine dining is not something i can attend to as often as Ms Jazz (who is filthy rich back in KL). So exquisite restaurants like Neil Perry's Rockpool is a rare occassion for me, sometimes to reward myself for my hard *cough* times. hehe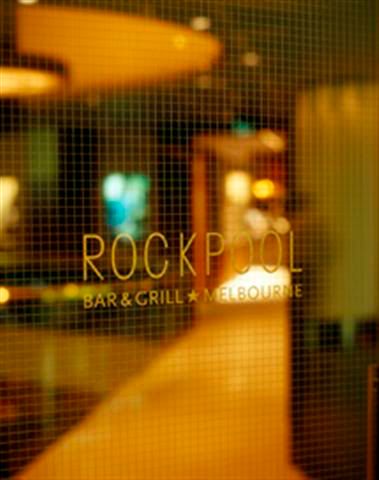 Rockpool Bar & Grill in Melbourne is found in Crowns Casino and has other branches in Sydney. We all know to avoid restaurants in places like casinos for the more obvious reason:
Tourist spots = Overrated + Overpriced food
But Rockpool WILL convert your beliefs!!
Rockpool is extremely spacious and free from many pretentious decorations.
The setting manages to be dimmed and sexy. Dimmed and sexy also means that my photos are not the greatest, so apologies in advance as i have near zero knowledge on how to change my LX3 settings.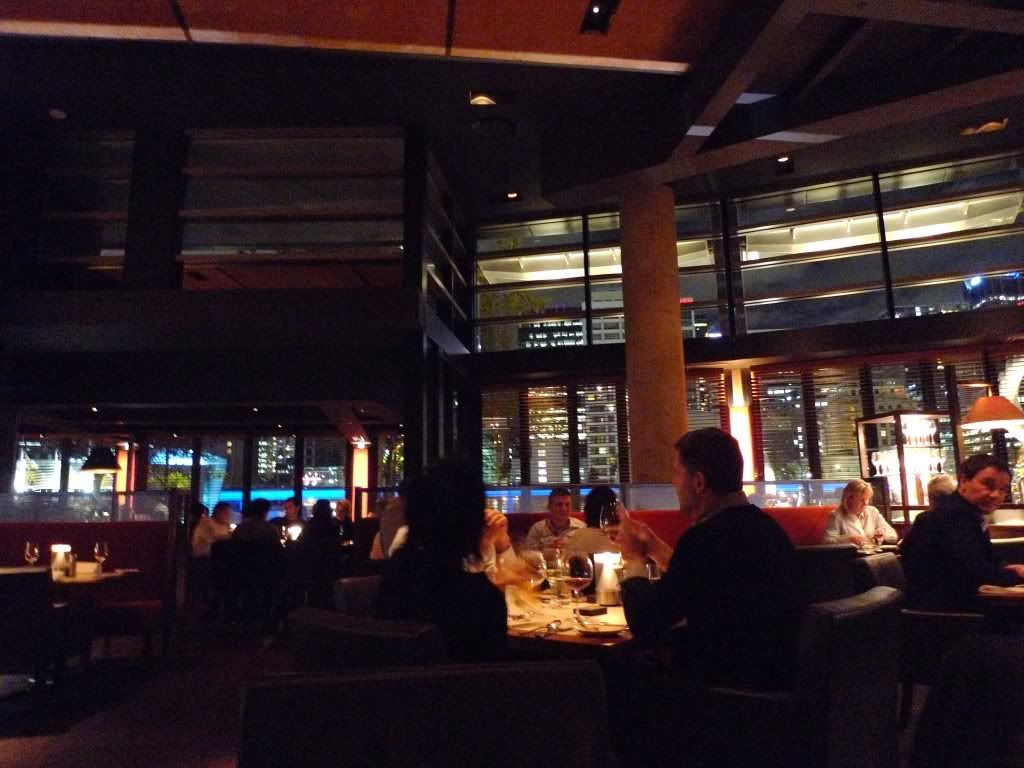 Rockpool never failed to hit full house especially on weekend, so be sure to make reservations in advance!!
For starters, we shared: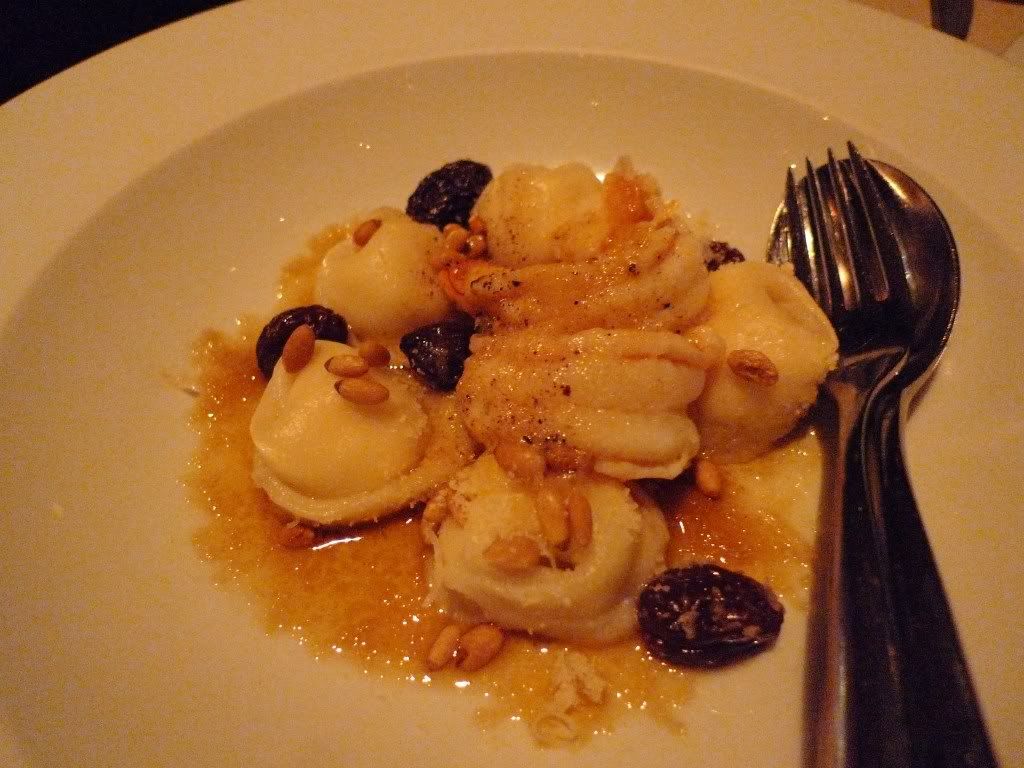 King Prawns with Goats Cheese Tortellini, Burnt Butter, Raisins and Pine Nuts $32.00
King prawn was so so, but tortellini totally killed the whole dish!! it was full of flour taste, sticky and soggy. This dish was so badly done that we find it hard to justify the two so-called king prawns for a price of $32.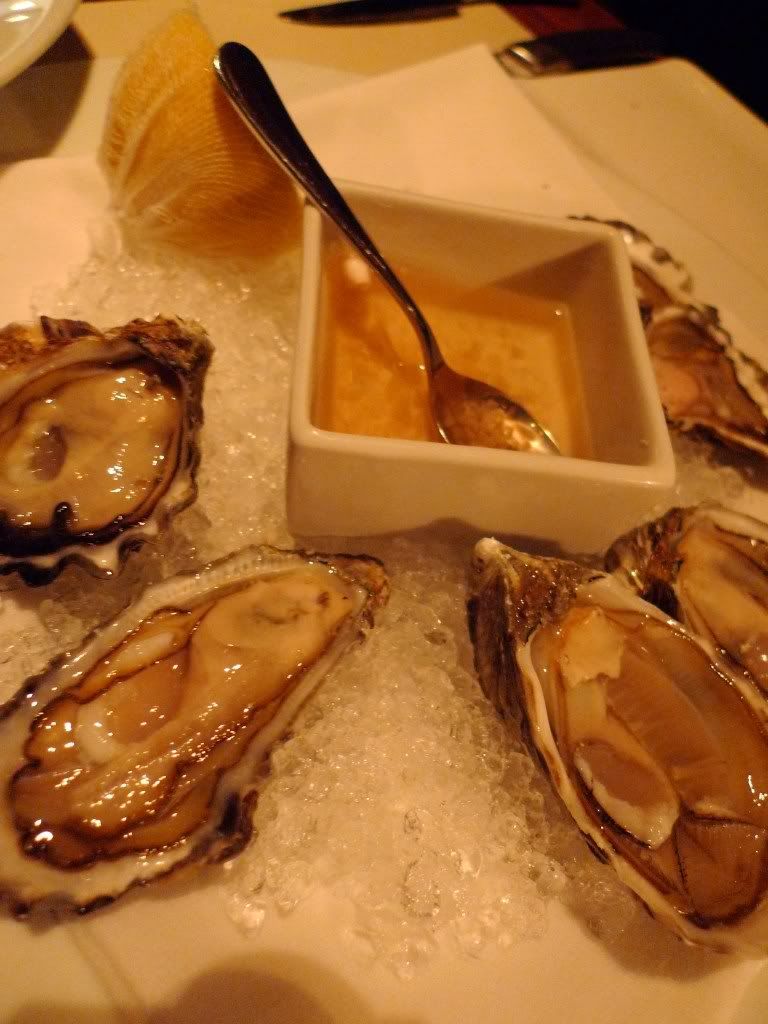 Four Raw Tastes of the Sea $26.00
A selection of 4 different oysters from different places. My favourite was the pacific oysters! You gotta be an oyster lover to actually tell the differences between each of them. Yes, i'm an oyster fanatic who can easily gobble down one dozen of oysters on my own.

My choice of the day (very budget ok.. wanna eat good steak but on tight budget):
Cape grim dry aged 36 month old grass fed- rib eye on the bone aged for 56 days ($58)

This is the second time i've ordered the same thing, as remorseful as i am, i would say, first time was so much more better than this trip. The meat was overdone for a "medium rare" and major parts of the meat surface are burnt!

Everyone knows that eating burnt stuff are cancerous, thus i wasted almost 1/4 of my entire steak to save myself from cancer!!

The texture of the steak was almost as horrible as eating steak from a local hawkers "western food" stall. Rubbery and tough.. It was really disappointing seeing that my first two visits were almost heavenly!! Chef must be having his bad day huh??
Side dishes (that were supposed to compliment our mains, but didn't):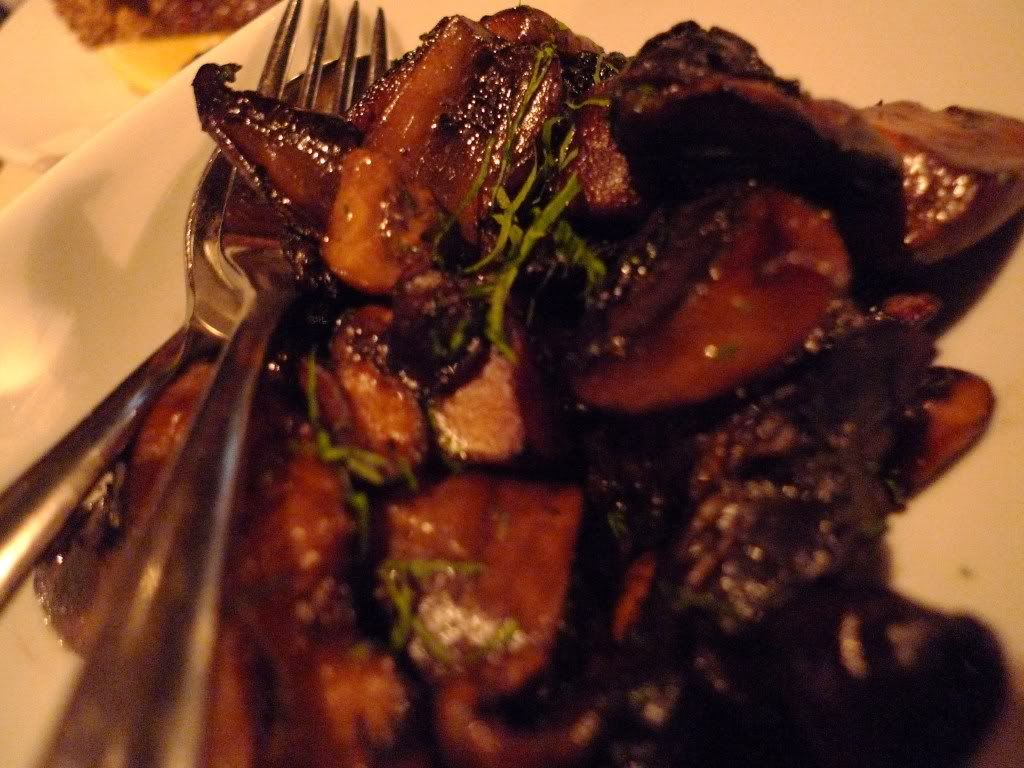 Sauteed Mushrooms ($15)
For some unknown reason, it was sour!! And we really couldn't finish it even though mushrooms are my favourite.. =(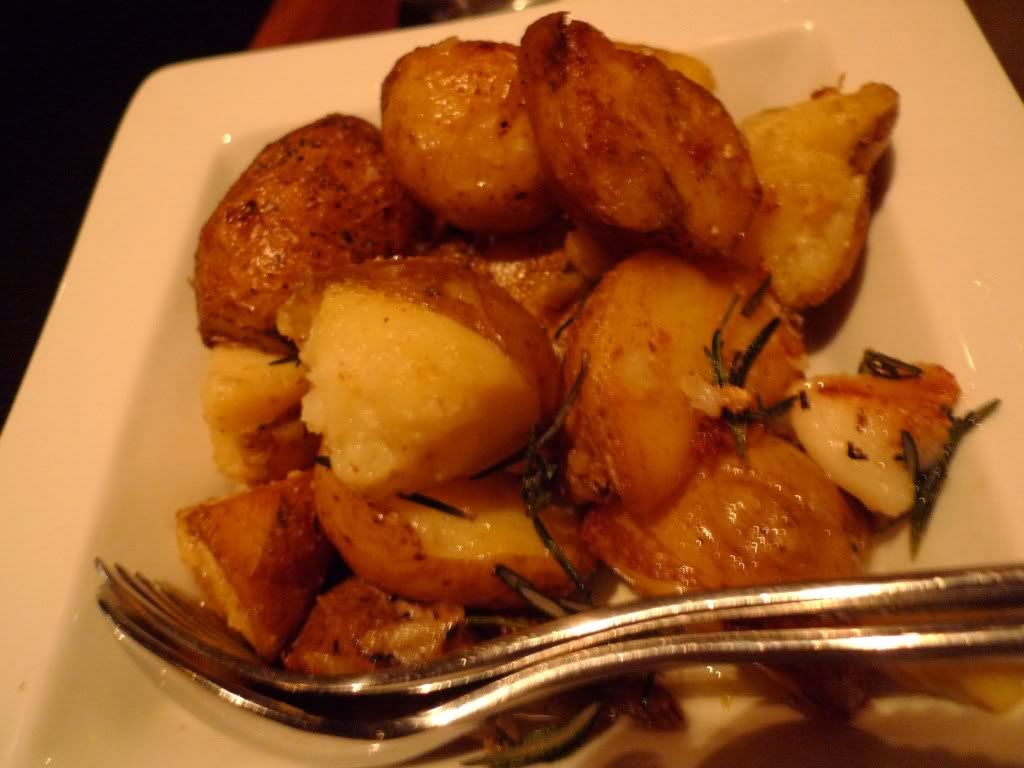 Pink Eye Potato sauteed with butter and rosemary ($10)
Too oily for my liking and i don't wanna be overdosed with carbs!! A dish to avoid for weight watchers..
Desserts: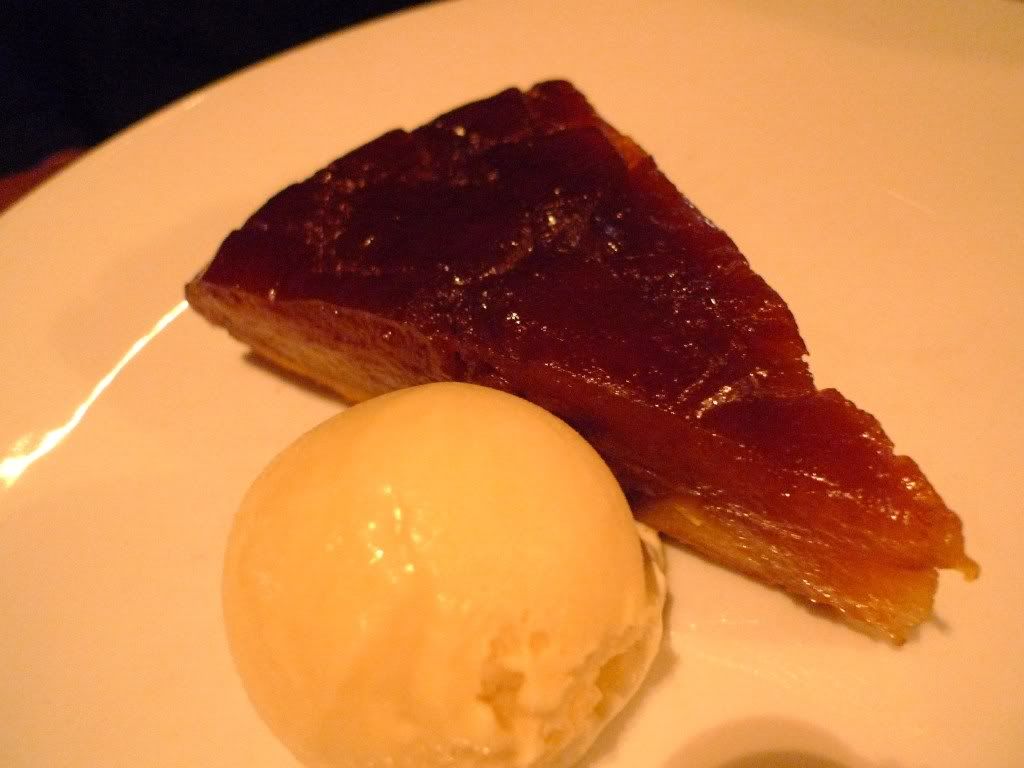 Apple Tart with Brown Butter Ice Cream ($19)
Possibly the worse apple tart ever, that tasted like Chinese herbs. Even frozen apple tarts from Safeway beats this!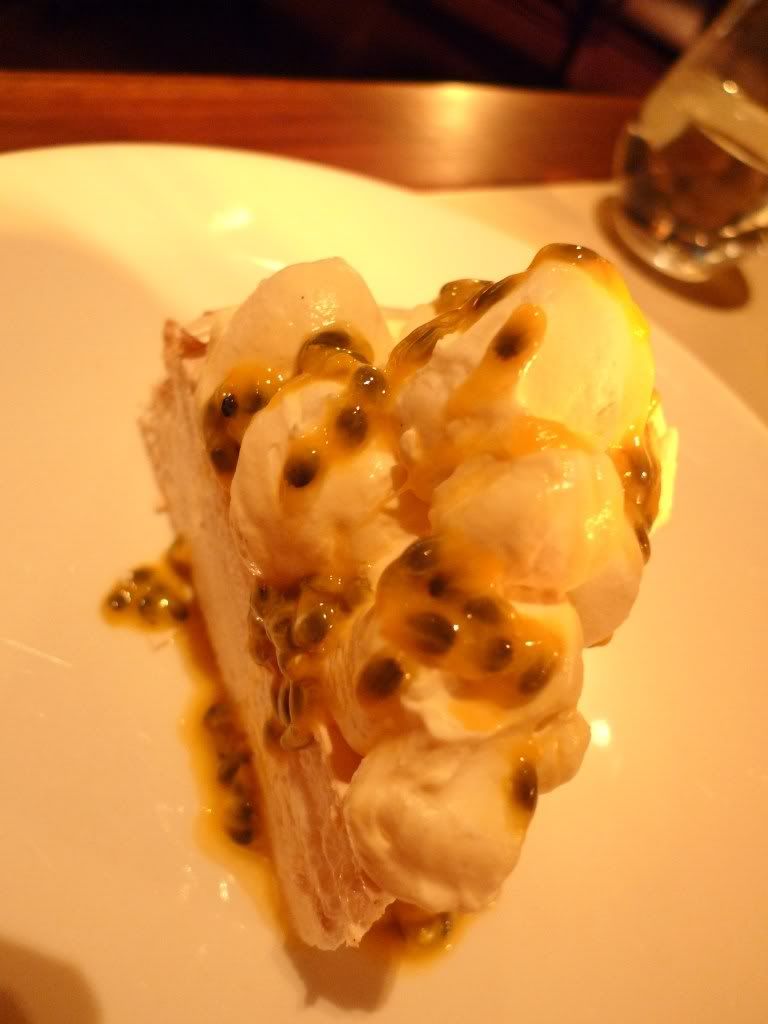 Passionfruit Pavlova ($18)
Epic Fail. Pavlova tasted like sugar-overdosed whipped cream, nowhere near to how a pavlova SHOULD BE.
Pictures don't do justice to my new Alannah Hill Hairband.. It just look like a bunch of waste papers stuck on my head here..
(-.-'')
My experience in Rockpool this time around is a great letdown as compared to my previous visits.
But i truly believe that Rockpool is still one of the best steak place with great potentials!! The next time i go, i'm gonna make sure someone pays for my Blackmore wagyu steak here! hehe
Ratings:
Food: 6/10
Service: 8/10
Attentive waiters are allocated to each of their own tables to ensure full attentions are given to each customers. Now that's an A-plus service!
Ambience:: 7/10
(can't help but eavesdropped the next table's gay conversations, entertaining yet disturbing)
(this rating is not consistent as previous visits were way better!!)