Tao's Restaurant is famous for its Set Menu concept of "One price, One Menu, Many Selections". Their creative modern European and oriental cuisines are all presented with a touch of Zen in "Tao-Ci" pottery plates (thus the name Tao's).

Tao Tzu plates in itself is a fine art, and most importantly, "Tao Tzu" has a high heat withstanding level which will help to preserve the temperature of the food in a very natural way. It integrates art into food, and food into art. An unique dinning concept that should not be missed.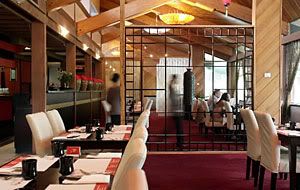 The Tao's in Melbourne is inspired by the simplicity, sophistication, and elegance of Japanese cuisine. Tao's "7 courses" menu features the best of Japanese and French cuisine with an emphasize on how each dish is presented. In comparison to the conventional degustation where the courses are already set, Tao's presents customers with a choice of dishes for each course.
AND
the best part of all, it's only a whopping 58aud!! Yes, u heard me!!
58 aud for a 7 course set dinner!!
What a catch right??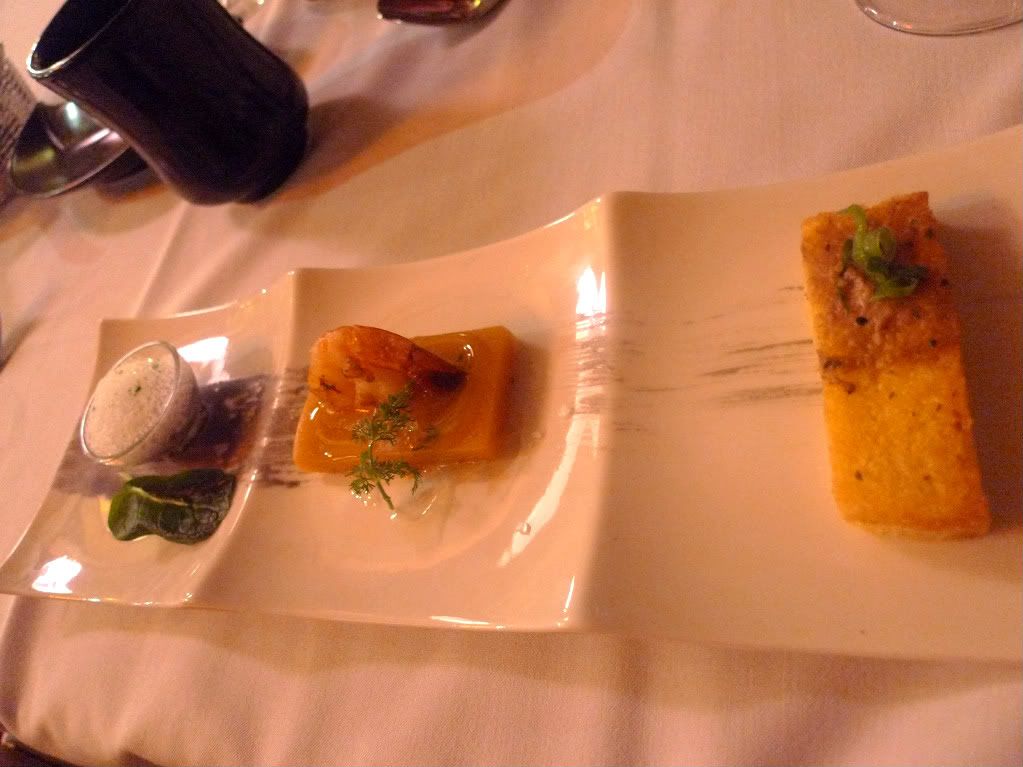 Chef's Seasonal Selection platter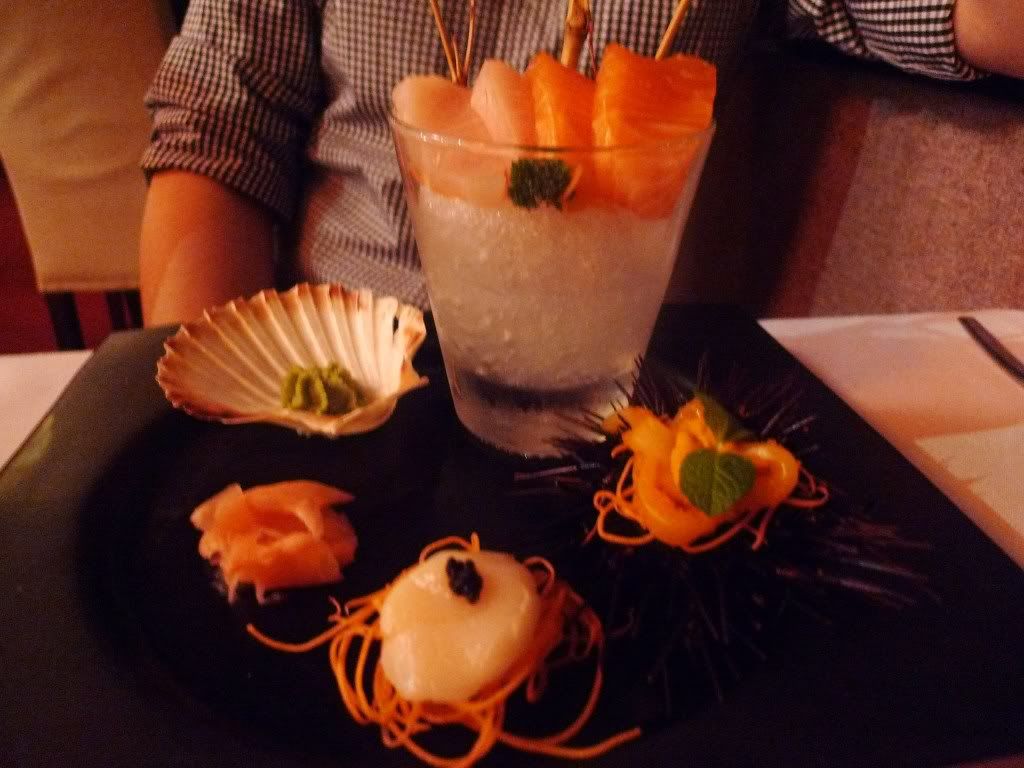 Seasonal Sashimi Platter
The sashimi's were fresh and chilled. I can never accept frozen + thawed or warm sashimis.. It just spells
W-R-O-N-G!!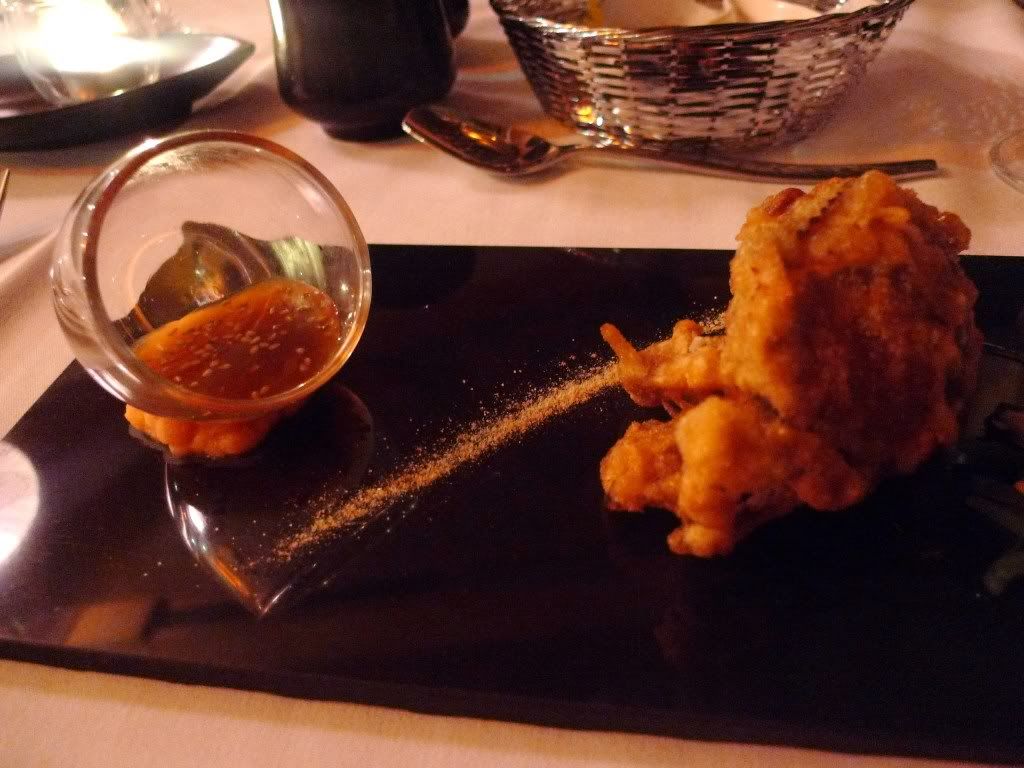 Tempura Soft-Shell Crab in Japan Style
The soft-shell crab is deep fried to its crisp, tasted even better if dipped with sauce. It was a pretty ordinary tempura soft-shell crab.. It's hard to go wrong with it..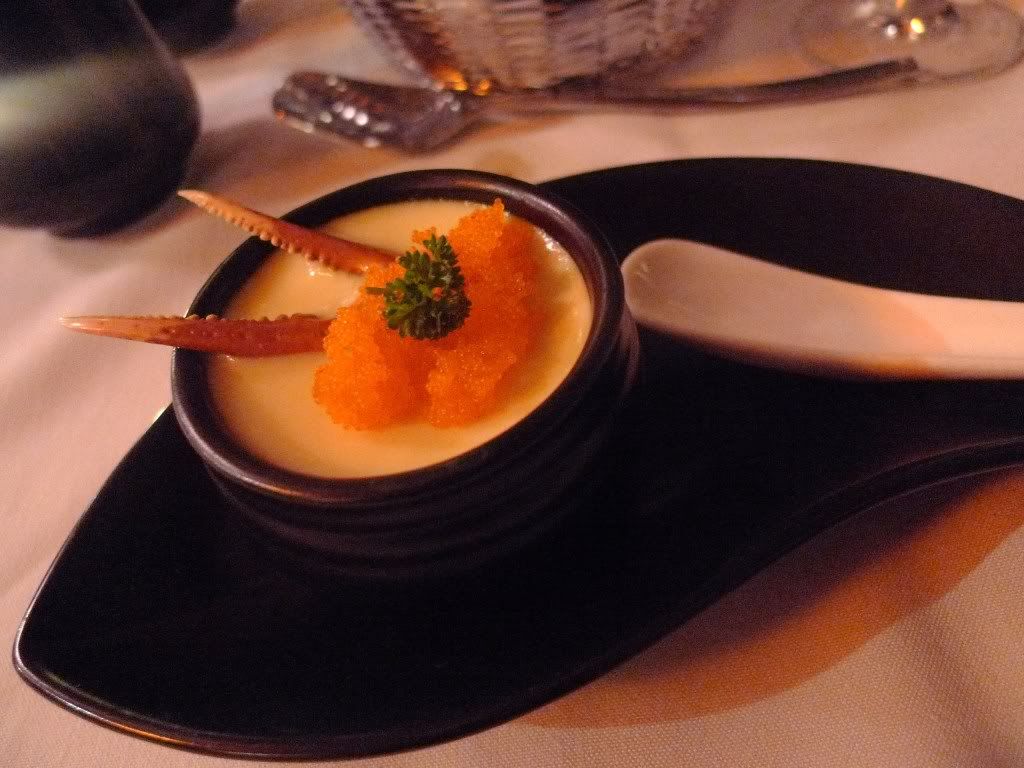 Tao's Special Chawan-mushi..
Is not THAT special after all.. On a brighter note, it was topped with generous portion of fish roe which i LOVE!!! I could snack on just fish roe only i swear!! hehe and the steamed egg was cooked to its perfection, not too runny or too hardened.
Our favourite soup in the world: Teapot style Bonitto
With only a tiny slice of lemon dropped into the pot, it creates an instant uplift to the taste of an almost ordinary pot of soup. It's refreshing and soothing!! How we wished that the teapot was bottomless..
I'm currently in the process of trying to make this at home!! Probably might need to improvise a bit and use chinese teapot instead.. =P
Anyone has great reliable recipe for Bonitto soup, care to share??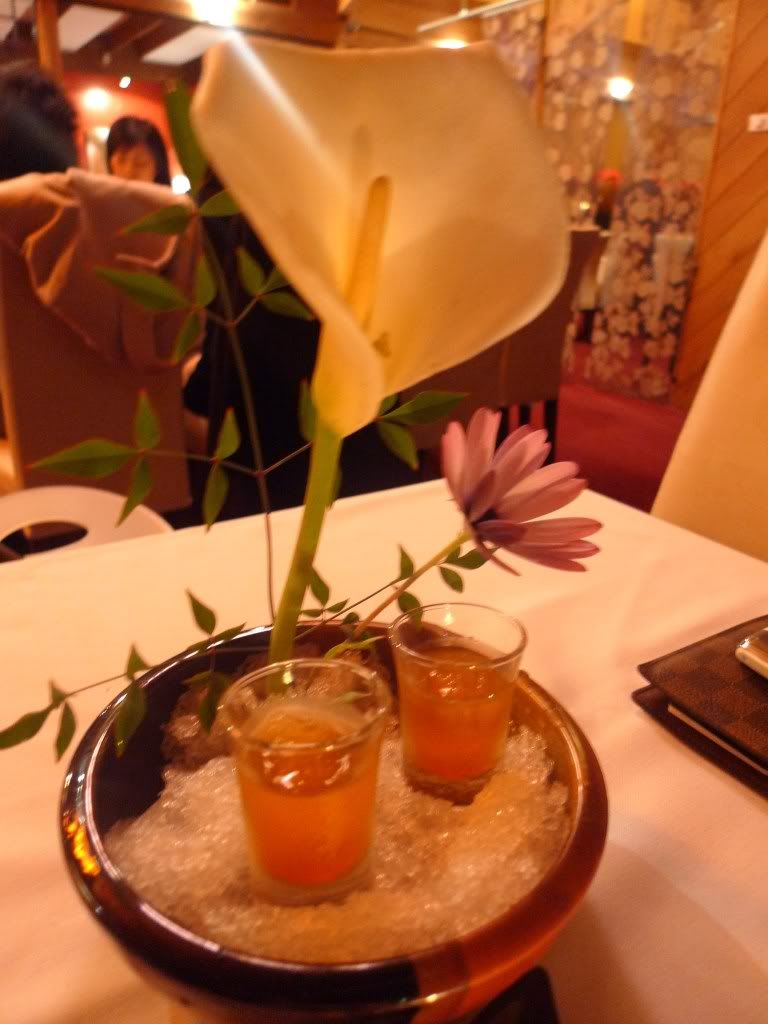 In the midst of our 7 course meal, we were served a shot of sour plum (??) juice to enhance our appetite before our mains.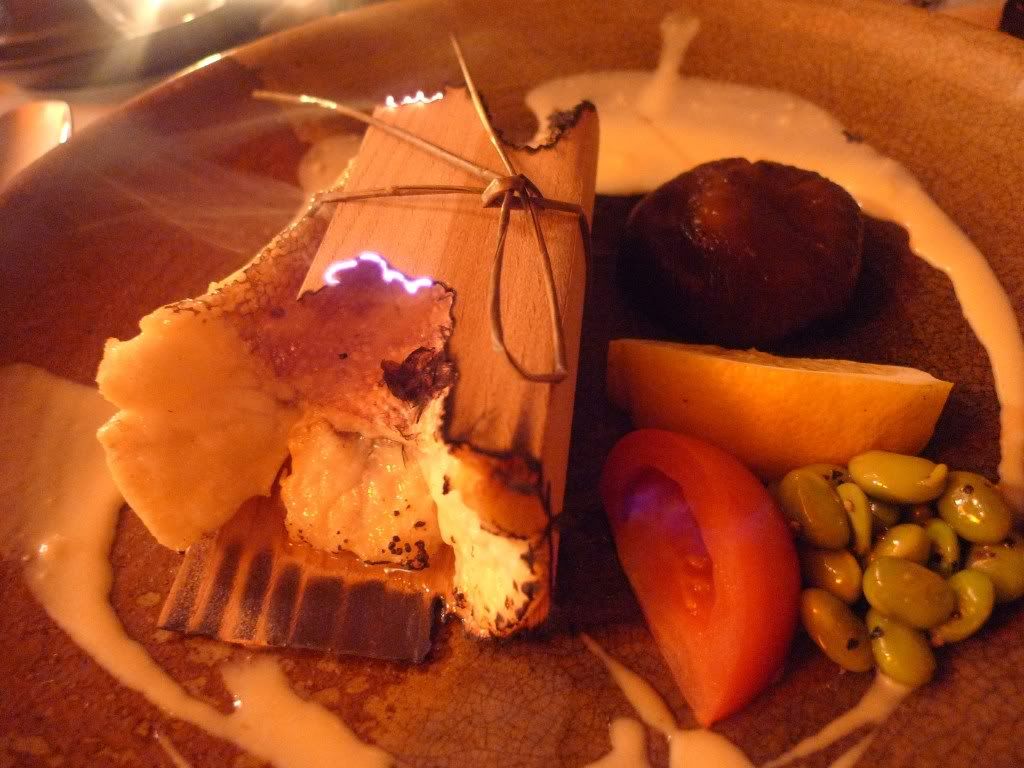 Admittedly, my choice of main course was a bad one. The rocklin sugita-yaki with miso cream was not up to my expectations. With 5 previous decent course previously served, i would have expected more from their main. There's just something weird about this dish that i can't explain. Perhaps it's its creaminess or lack of distinctive taste. Too much of the creaminess made me feel sick.. I found myself forcing the meal down my throat. It was THAT bad. =(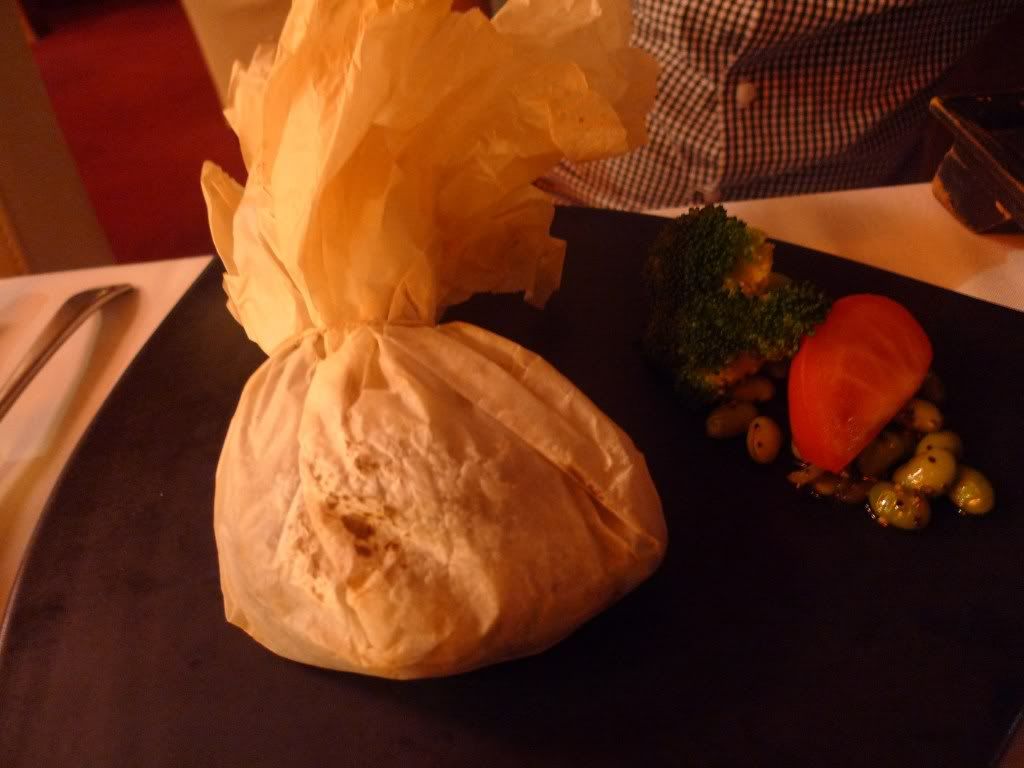 His Confit Duck leg with white wine sauce was a much better choice. The duck meat was tender and blend well with the white wine sauce. Extra points given for the innovative way of serving!!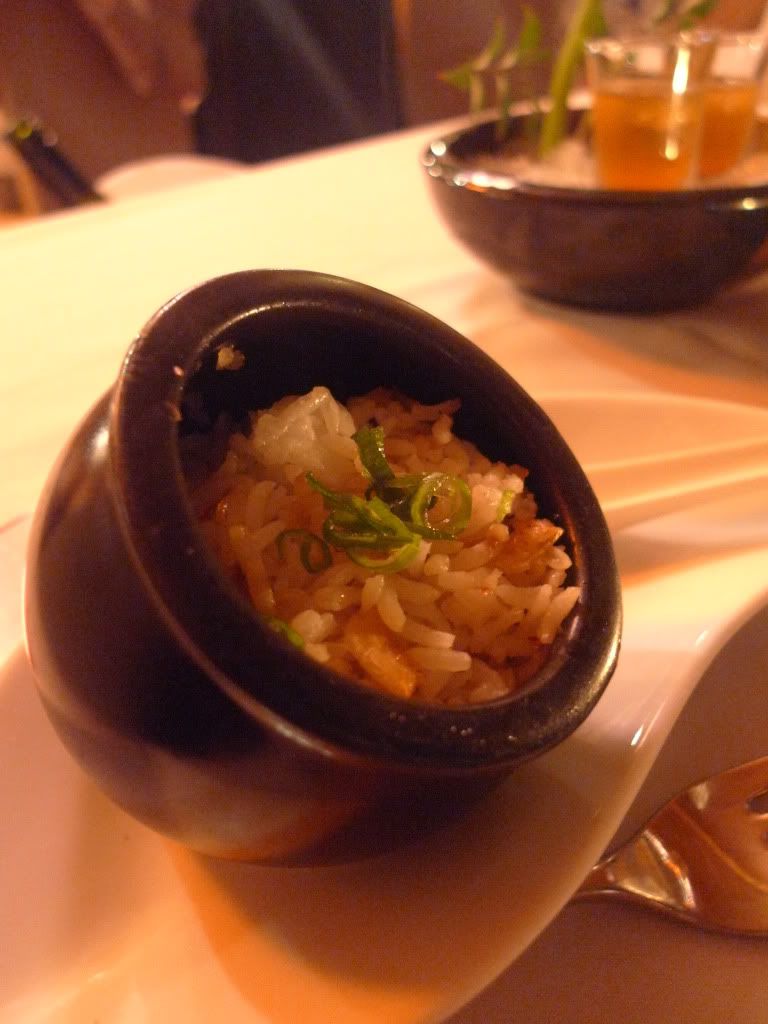 Rice of the day: Enoki fried rice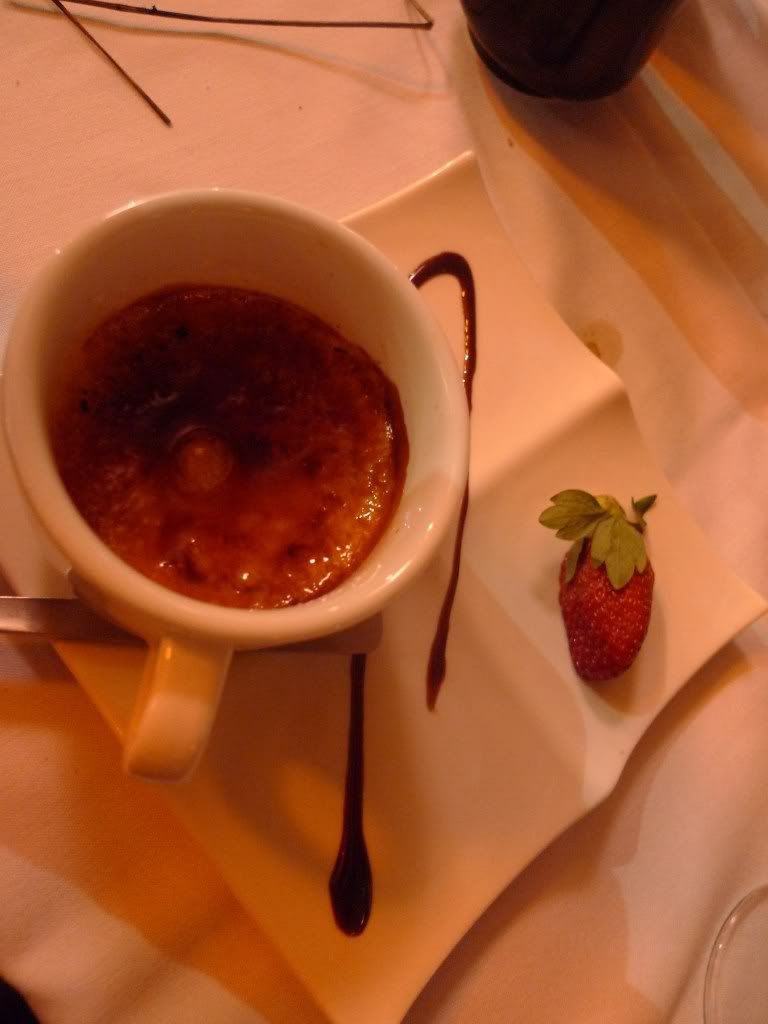 Creme Brulee for dessert
Caramel top burn to its perfect crisp. Do u know how hard issit to master the blow-torching act??
Just enough sweetness, creamy- just the way i love it!!
Hazardous to waistline but totally worth it!
Ratings:
Food: 6/10
(There are definitely some hits and misses. The only disappointment i had was the main.. But it's not gonna stop me from giving it a second chance)
Ambience: 7/10
(They have different settings of rooms catered for different parties and amount of guests. Do call up for bookings!)
Service: 8/10
(Waiters are pretty attentive and friendly)
Overall: 7/10
(Price is also considered in this case. Seriously, $58 for a 7 courses meal is pretty darn good!!)
Tao's Restaurant
20 Bulleen Rd,
Bulleen Vic 3015
Contact:
Tel :
+61 3 9852 0777
(BYO wine only: corkage charge is $10/ bottle)