I'm really not a breakfast person- only because i am
NEVER
awake before noon.. But this place has attracted my nocturnal-self's attention that i am willing to wake up early for it!
Kanteen is one of the famous breakfast joint at South Yarra, frequently visited by cyclists as it is strategically situated along the Yarra Sceneric Drive or Yarra River. Upon our arrival, i declared to my fellow friends, "I don't mean to gross u out before your meals but, this place used to be a toilet block!" haha But well, that was years ago.. So that shouldn't be a problem anymore right?
I'm not an outdoor environmentalist what-so-ever, not especially when it's 10 degree celsius. But it was heart-soothing spending your morning surrounded by the windswept river, birds' chirpping melodies, and fresh air.. It was a whole new experience of serenity i must say.. For a second, i managed to throw those nasty exam thoughts out of my mind!! =P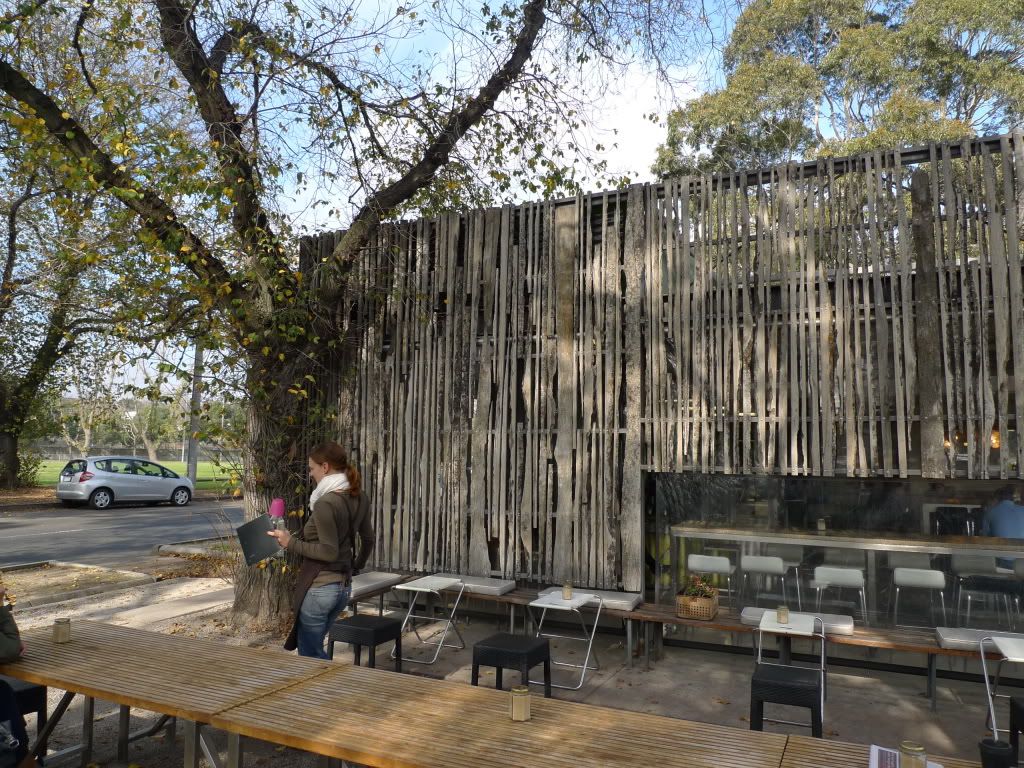 Love how they reuse tree branches as their exterior.. The art of natural beauty..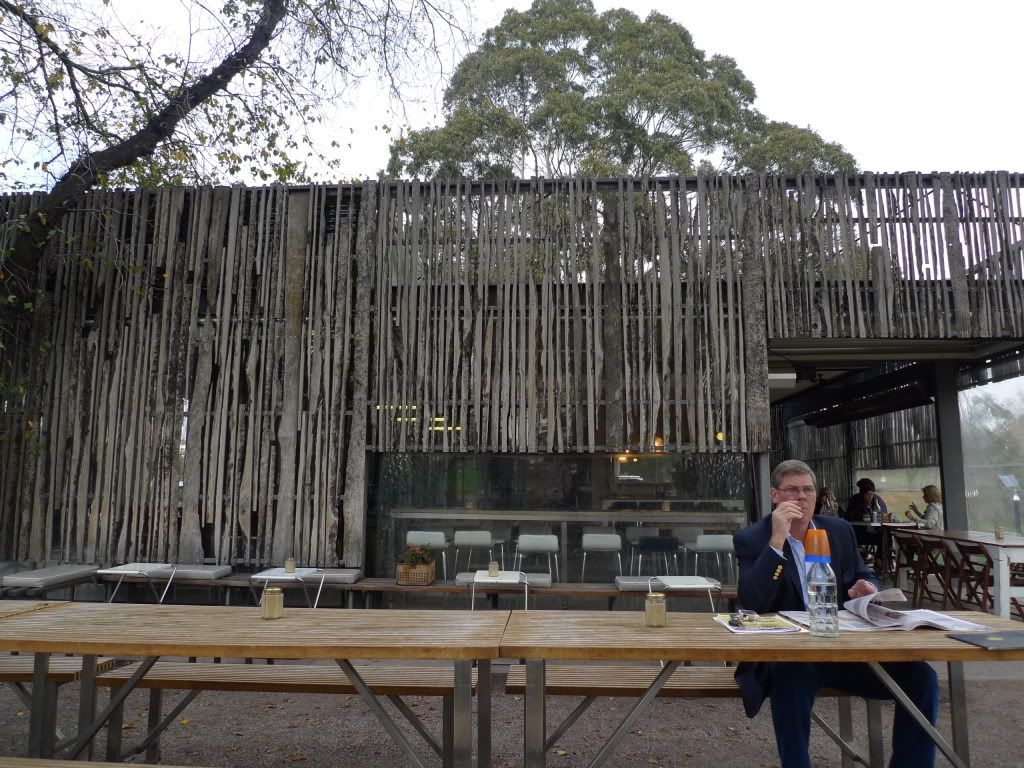 Kanteen caters for a good mix of customers, suited up men for a morning meeting, rich carefree women hanging out with their gfs (spotted 2 ladies carrying Pradas next table), retired senior citizens enjoying life, asian jakun students like us exploring the city of Melbourne, health-seeking cyclists and different people coming from different walks of life..
Business's pretty good for a random weekday 11am yea?
My morning breakfast must-have: Cafe Latte
I'm a caffeine addict and latte is my fav caffeine fix. The Gevonese coffee served in Kanteen stands on the average side. Tasted pretty much like our uni coffee stalls.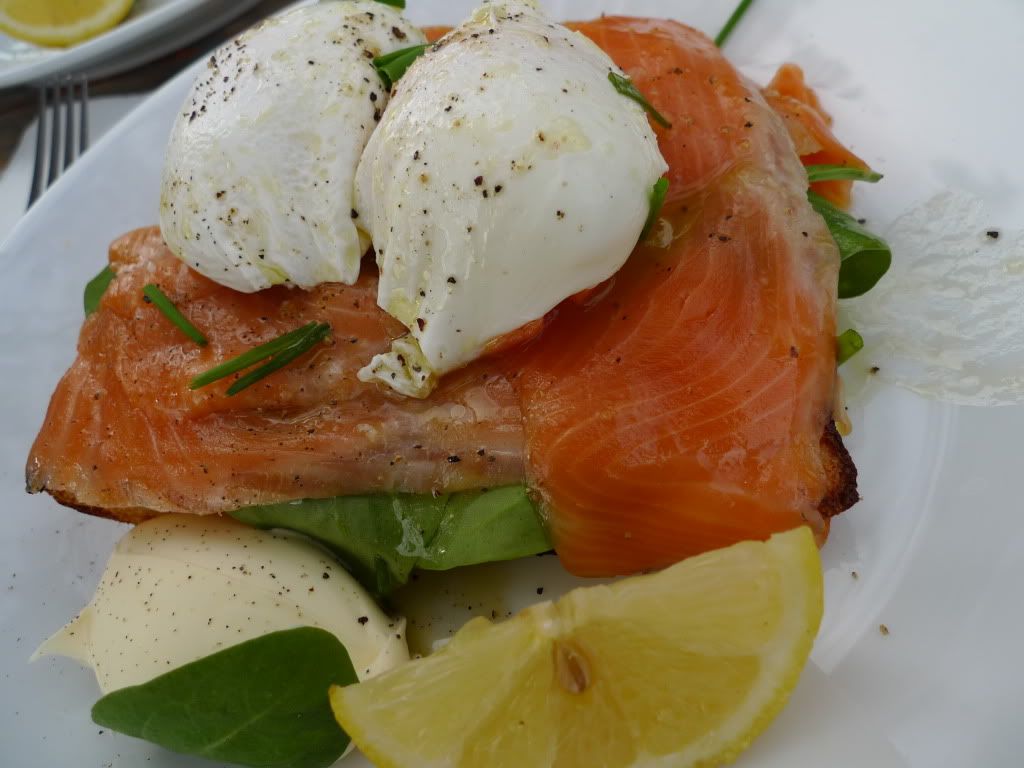 The breakfast menu are not extensive and typical as you would expect. It's probably more vegetarian based as i observed- no chance of finding your Big breakfast kinda choice here, if you're a carnivor, you'll be greatly disappointed!
I ordered the most unadventurous choice there, Kanteen eggs - on pidé w/ smoked salmon, spinach, mascapone cheese & lemon vinagerette. They were extremely generous when it comes to their portion of food. My dish was overflooded with lotsa smoked salmon (i love!!) and the mixture of exploding egg yolk from the softly poached egg with smoked salmon on top of the toasted pide was a pleasant combination!! hehe However, the mascapone cheese was pretty bland, almost tasted like cooking cream to me..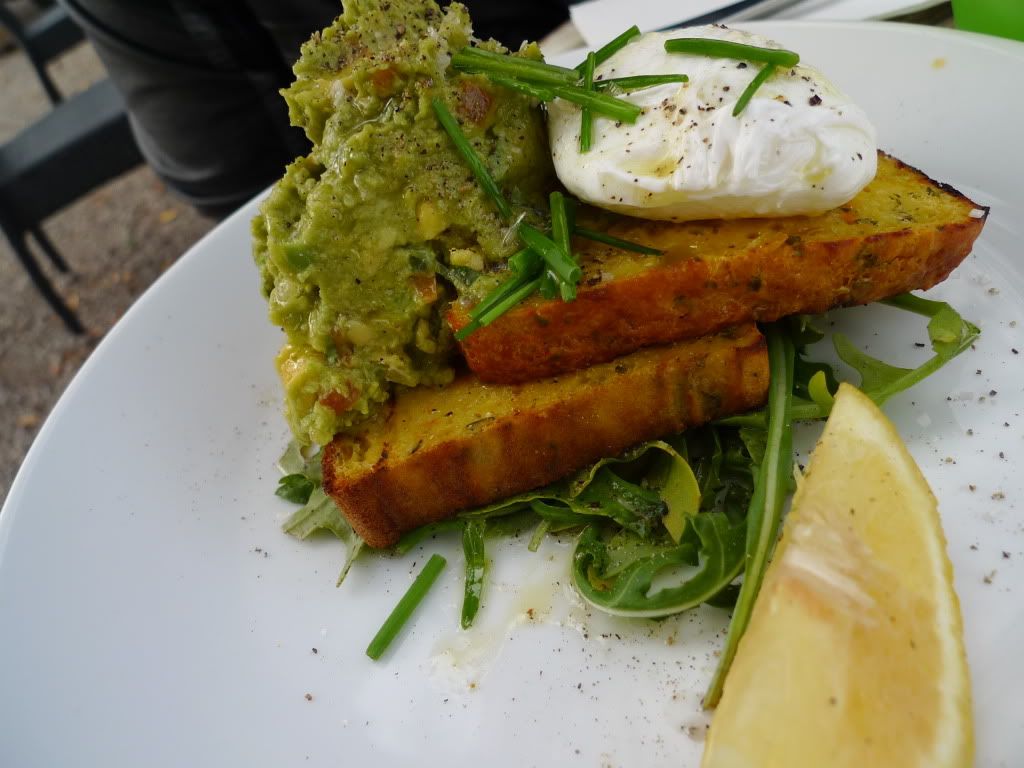 Ching's corn cake didnt't really taste like eating corns. But it doesn't mean that it wasn't good. Tasted more like potato cake which went well with the blended avocado and the poached egg. I don't know how to explain the taste but I know she wiped her plate clean!!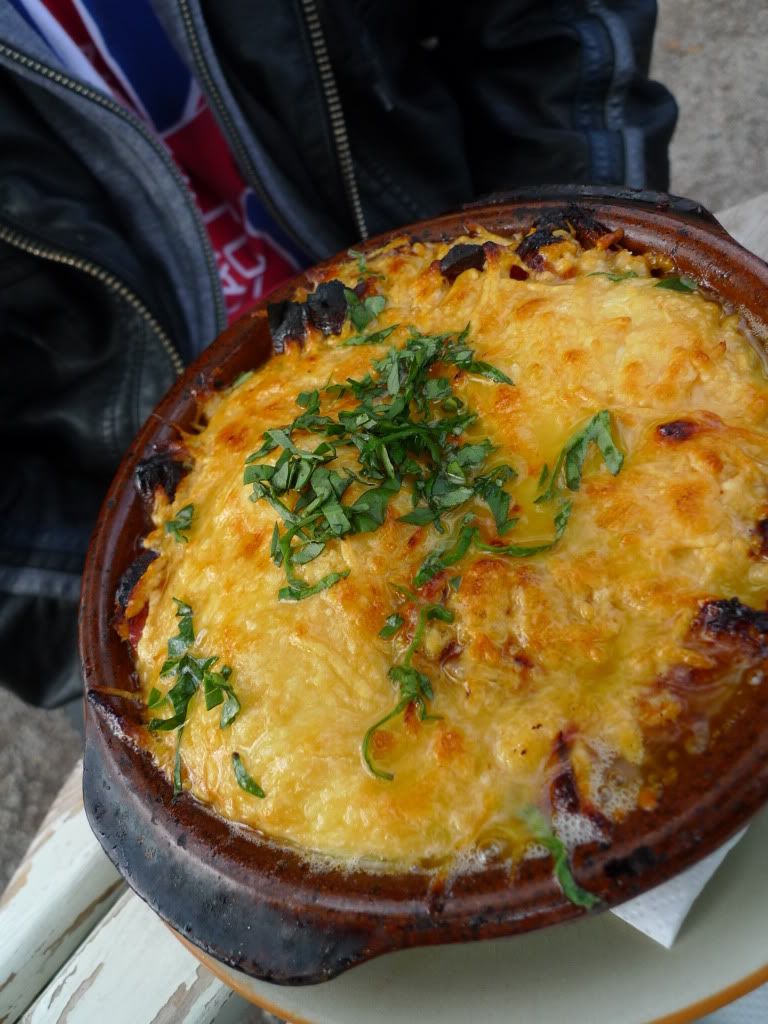 Reza's spanish eggs came in an over-baked shallow ramekins with a large bubbling mound of egg and cheese. Underneath the perfectly melted parmesan cheese crust hides a slice of toasted pide. This dish has won Reza over my Kanteen eggs. But the carnivor in him complained that there's not enough meat in his dish.. Haha
Well, you can't blame Kanteen for being more vegetarian , can you?
Happy Reza boy
The only person that can look so freshened up this early in the morning- Ching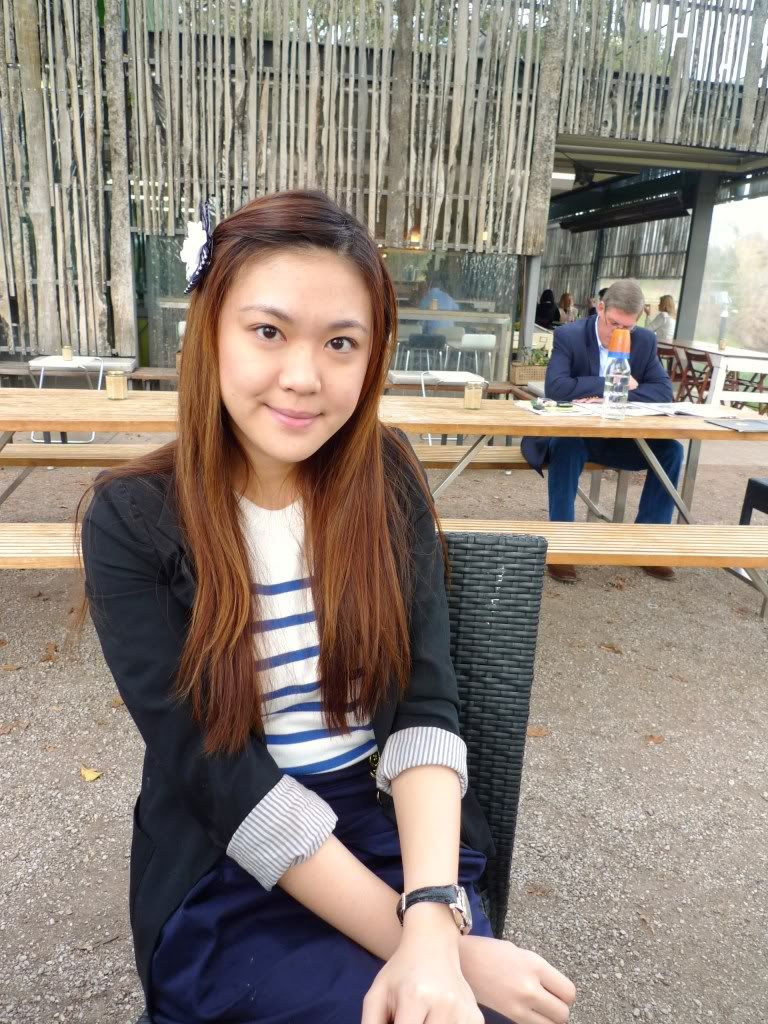 Our experience at Kanteen was a mixture of emotions between being calm at heart and frightening. In the midst of enjoying our food, we were harassed by this bee who decided to play hide ans seek with us. It was just flying around us, enjoying it's threat towards us. We told the waitress about the disturbing bee and her solution to it was "try not to touch them or disturb them".. SO HELPFUL- thanks!!
Ratings:
Service: 8/10
(despite the many bad reviews regarding their horrible services, i guess luck was on our side??)
Food: 8/10
(everything ordered was pretty up to it's standard)
Ambience: 7/10
(the bee was really disturbing and just ruined our mood that we were rushing for our bills)
Overall:7/10
(i wonder if it's actually opened by a Malay? hehe)
150, Alexandra Avenue,
South Yarra
03- 92870488